Representing another example of TRU's case studies on Indigenous businesses and their marketing approaches, this case study investigates the marketing activities and issues for a small farm in the Lytton area of British Columbia.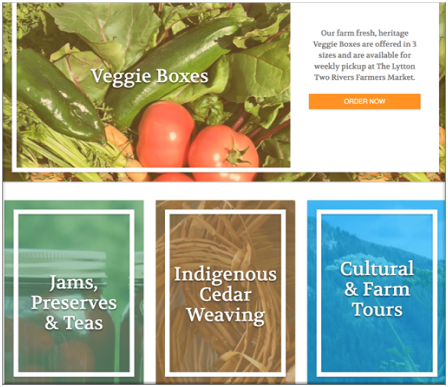 It is rooted in sustainable agricultural practices, combined with a strong traditional focus based on the Nłeʔkepmx culture and history of the land it is located on. Topics such as agricultural and tourism marketing, Indigenous business ownership, business growth, sustainable agriculture, target markets, and marketing trends are addressed in this case study.
As a significant and important niche business in British Columbia and across Canada, Indigenous business ownership is growing and flourishing. The following case outlines the current situation for Spapium "Little Prairie" Farm (SF), setting the scene for students to assess marketing opportunities, justify marketing recommendations, and rationalize strategic marketing approaches.